Ray the Random Robot Reborn
I recently stumbled across a thread on LinkedIn which started with the querulous claim:
Do you know any trading system that generates more than $20,000/month profit?
accompanied by a suspiciously familiar looking equity curve: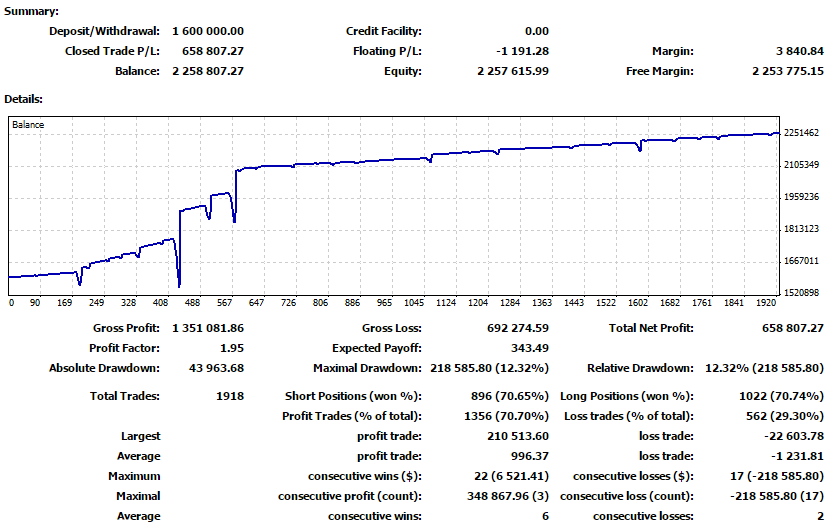 I wasn't the first to suggest that Mr. Martingale seemed as though he might be involved, and I wasn't the last either!
Hmmm – Now where have I seen an equity curve like that before? Aha! Now I remember…..
The owner of the nameless "robot" in question demurred:
Not a martingale system is all I can say 🙂
What shall I say when seems some of you have all the answers looking to a simple chart? 🙂
so I pointed out:
The "simple equity curve" speaks for itself Peter!
Peter demurred some more, so eventually I conceded:
In the absence of credible evidence to the contrary I'll stick with "Martingale like money management".
All of this prompted me to bring Ray the Random Robot back from the dead! A quick test suggested that even the very latest incarnation of OOP enabled MetaTrader 4 still doesn't allow backtesting of multiple instrument strategies. A rummage around my hard drive revealed that version 8.80 of the ActivTrades flavour of MetaTrader 5 was all present and correct. I fired that up, opened a new demo account, and it wasn't long before Ray was happily playing with pretend money in MetaTrader land once again. I let him loose on a basket of USD crosses starting arbitrarily on January 1st 2016, and this was the pleasing result: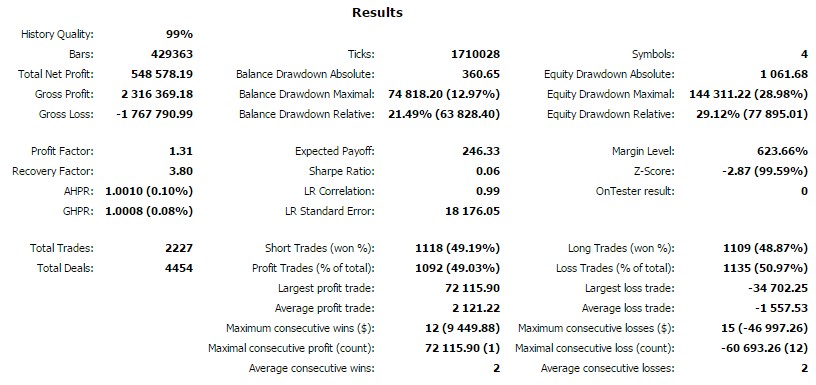 Evidently there's life in the old donkey's head yet!
Regular readers may recall that Ray Robot Senior uses (pseudo) random entries with a 50 pip profit target and stop loss. Without even bothering with "optimisation" and the like he somehow managed to produce a total net profit of $548,578 over the course of somewhat less than 14 months. Ray assures me that works out to be well over $20,000/month profit. In Monopoly money of course!
The question therefore remains:
What has Peter's Paragon system got that Ray the Random Robot does not?
The inverse question is easier to answer. Peter's robot doesn't come complete with full source code.
I've upgraded my copy of MetaTrader 5 to build 1545. The Strategy Tester now has a "Every tick based on real ticks" option, which I don't recall seeing before.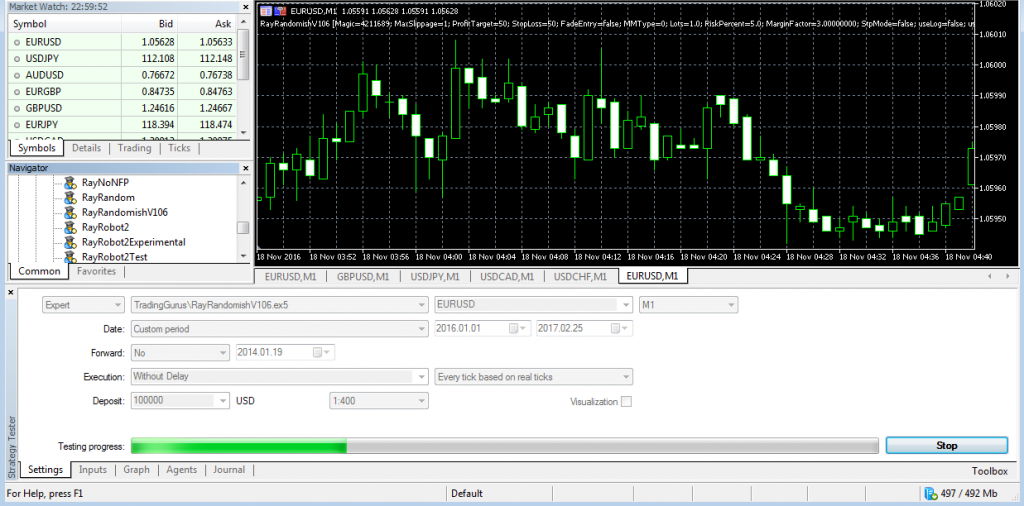 I tried testing Ray again using that, but it seems to have a bug:

Perhaps it's confined to USD/JPY? I think I'll try testing Ray Robot Jr. with "real ticks", too see if MT5 now gets closer to duplicating his real money trades than it used to!
Filed under Trading Systems by Jim