Bank of England to Investigate Cable "Flash Crash"
I awoke this morning to a big "blip" on my GBP/USD chart: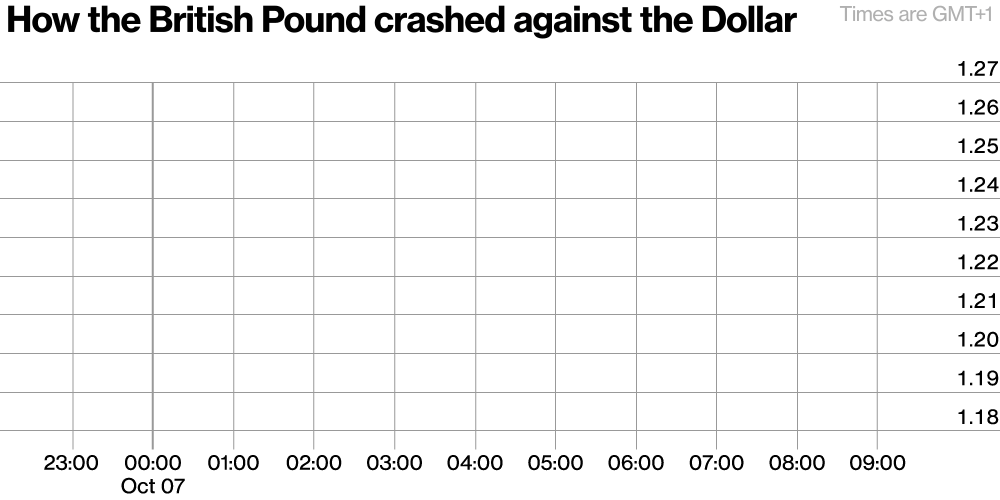 During two chaotic minutes of Asian trading, the pound plunged the most since the Brexit referendum in June, with traders saying computer-initiated sell orders exacerbated the slump.

The 6.1 percent drop drove sterling to a 31-year low of $1.1841, according to composite prices compiled by Bloomberg of contributions from dealers. Traders speculated the crash might have been sparked by human error, or a so-called "fat finger," with algorithms adding to selling pressure at a time of day when liquidity is relatively low.

While the currency snapped back in Asia, it resumed its freefall during European hours, as concern welled up that Britain is headed for a so-called hard Brexit that would restrict its access to the European Union's single market in return for gaining control of immigration.
In another Bloomberg story there's much discussion about the causes of the latest "flash crash":
together with the news that:
Bank of England Governor Mark Carney has asked the Bank for International Settlements to look into the pound's sharp drop in trading overnight, which sent the currency to a 31-year low.

Speaking to journalists in Washington on Friday while attending the annual International Monetary Fund meeting, Carney said the BIS's Markets Committee will look into the flash crash. Earlier, the BOE had said it was looking into the reasons behind the drop.
Was Brexit to blame? A "fat finger"? Or HFT algos? Watch this space and we'll let you know what conclusions the BoE comes to, but please don't hold your breath!
Filed under Regulation by Jim